Project description

---
It goes without saying that history and the modern era are a good match. With its state-of-the-art reconstruction, the project Gorkeho4 Offices truly proves that these two words belong together, as different as they are. The building's breath-taking architecture accompanied with eye-catching corner towers and beautifully decorated facade hide an impressive interior fully appointed with the latest technology and comfort. Stunning interior meets the highest standards of a most demanding clientele who is looking for exclusive offices at a prestigious address. Sitting at the heart of Bratislava Old Town, in a zone of historical heritage, there is a building of a former Chamber of Commerce. It's starting a brand-new chapter, following events of 110 years old history. Be part of it!
More info
Exclusive location

Gorkeho 4, Bratislava
---
Its location on Gorkeho Street, at the centre of everything, makes Gorkeho4 Offices the city's most prestigious address to do business, where you can literally feel the Old Town's heartbeat. It's just a few steps away from the beautiful Hviezdoslav Square with the historical building of the National Slovak Theatre, with the nook and crannies of Bratislava narrow streets with the city's best restaurants close at hand. We can assure you that you will soon realize that the picturesque historical centre doesn't attract just curious tourists but also entrepreneurs from all around the world.
More info

Unique floors
Tailored premises
---
Administrative offices are fully furnished with the latest technology in order to meet the highest standards of a most demanding clientele. Moreover, completely reconstructed historical premises are flexibly adjustable according to your needs.
More info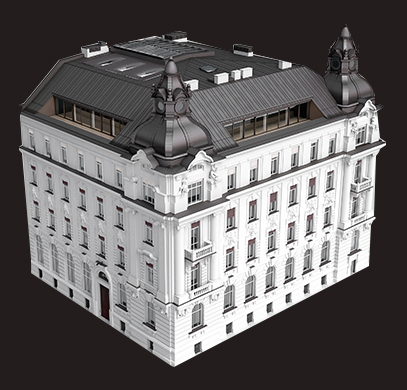 Premises detail
Generálny projektant: BOUDA and MASAR architectural office ltd.
Architects: Peter Bouda, Ivan Masár, Juraj Almássy, Richard Čečetka
Acceptation: 2018
Floors: 5
M² renting space: 3100 m²
Clear height: 3,4 - 4,5 m
Contact us
Do not hesitate to contact us.
---
VIG offices, s.r.o.
Štefanovičova 4
811 02 Bratislava
+421 910 684 943
---
For more info about the project please see our brochure.